Kansas Insurance Agents
Your GEICO Office In Kansas
Click the city to find your closest insurance agent.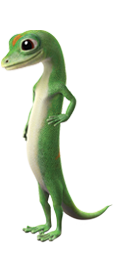 Your Kansas GEICO Insurance Agent is here to help.
The Sunflower State lays claim to being the home of America's cowboy culture, and your GEICO Insurance Agent is at home here too. Kansans are well-served with GEICO's wide range of affordable insurance products for their cars, motorcycles, RVs, ATVs, homes, and more.
You could save even more with the great discounts we offer to Military and federal personnel. And, members of various professional societies, educational institutions, alumni associations, and Greek organizations could also save money.