Kentucky Insurance Agents
Your GEICO Locations in Kentucky
Click a city to find your closest insurance agent.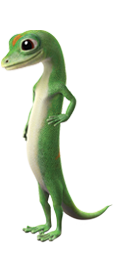 About GEICO Insurance Agents in Kentucky
Since 1936, we've served a wide range of policyholders specializing in Military, federal, and government employees as well as public sector employees, students, families, and more. GEICO is happy to serve the state of Kentucky with our GEICO insurance agents.