Louisiana Insurance Agents
Your GEICO Locations In Louisiana
Click a city to find your closest insurance agent.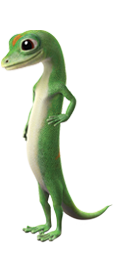 From Creole culture to Cajun country, the cuisines and traditions of Louisiana are like no other state in America. Local GEICO offices in Louisiana are also second to none, serving policyholders across the Bayou State with both expertise and great low rates.
Your Louisiana GEICO Insurance Agents are here to help you save money on insurance products that fit your needs. You could save even more with great discounts for Military and federal personnel and members of many professional, educational, medical and alumni organizations.