Washington, D.C. Insurance Agents
Your GEICO Insurance Agents Serving Washington, D.C.
Click an agent name or photo for more information.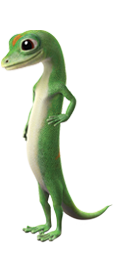 Say hello to your Washington, DC area GEICO Insurance Agents!
GEICO may be headquartered in Washington, DC, but you don't have to travel to the Nation's Capital to handle your insurance needs. There are local GEICO offices right here in Rockville and Frederick.
With a local agent in your area, you can enjoy all the benefits of being a GEICO policyholder—close to home. Even better, you won't just be working with someone who knows insurance, but they know your hometown, too. Think of peace of mind you'll have knowing your car is being covered by someone who understands how tough the rush hour commute on I-270 can be, how to navigate 355 and can weigh in on the best places to eat at the Rockville Town Center or who won the Keys game the day before.
Contact your Washington, DC area GEICO agents for a free quote today. Not only could you save hundreds on your car insurance, but we could also help you with coverage for your home, motorcycle, RV, boat and more! Call or stop by our office to find out how much you could save.
When you get your quote, be sure to mention if you're a Military member, federal employee or are in one of the hundreds of professional, education or alumni associations that have teamed up with GEICO. You could be eligible for a special discount.
Your Washington DC area GEICO agents are here to help you get great car insurance at an outstanding rate. Contact us today.
Patrick Donoho is in Rockville on Rockville Pike near the I-270 exit.
Patrick Foster is conveniently located in the Steeplechase 95 Shopping Plaza in Capitol Heights, MD.