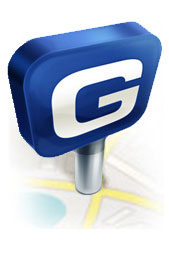 Meet Joe Jiusto, your local GEICO insurance agent.
Hi! My name is Joe Jiusto, and I've been in the Leominster area for 25 years. I began my career with GEICO while working at an independent agency in Hudson. I then transferred to another office in Boston. I'm so excited to have my own office here in Worcester!
I have staff fluent in Portuguese, and we look forward to helping you get the coverage you're looking for!
Learn about Joe Jiusto, your GEICO insurance agent in Worcester, Massachusetts.
I love being able to make insurance easy to understand and helping people save time. In addition, it's important to me that customers get the peace of mind knowing they have exactly what they need and aren't being overcharged for their insurance.
All my family lives in the central Massachusetts area, which is great because I love spending time with them! I also love running and playing golf, basketball, and tennis. I attend as many local high school and college sports games that I can. In fact, I graduated from Doherty Memorial High School, and it's been an honor to help out with the basketball team.
Joe Jiusto understands more than just insurance in Worcester, Massachusetts.
Our expertise isn't limited to just car insurance. If you park your RV while camping at Wachusett Mountain, we can help you get it covered! Enjoy spending time out on the water? We can help insure your boat or PWC. If you serve at Army Garrison Devens Reserve Forces Training Area, you could get a special Military discount! We can also help bundle your auto coverage with homeowners insurance through the GEICO Insurance Agency - so remember to ask us about GEICO's Multi-Policy Discount.
Joe Jiusto and his team are involved in the Worcester community.
My team and I love attending events at Fitchburg State University. We also enjoy spending time in the many community parks, farms, and orchards. We also love skiing and hiking at Wachusett Mountain!
Joe Jiusto is here for you in Worcester, Massachusetts!
Office Hours
Please call or email your local GEICO Office to learn more as office hours may vary.
Monday: 9:00 AM - 7:00 PM
Tuesday: 9:00 AM - 7:00 PM
Wednesday: 9:00 AM - 7:00 PM
Thursday: 9:00 AM - 7:00 PM
Friday: 9:00 AM - 7:00 PM
Saturday: 10:00 AM - 4:00 PM
Sunday: Closed