Michigan Insurance Agents
Your GEICO Insurance Agent in Michigan
Click the city to find your closest insurance agent.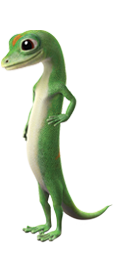 About Your GEICO Insurance Agent In Michigan
Your Local GEICO agents in Michigan understand what it's like to live in the area, they are used to staying a step ahead of the game and anticipating the needs of customers like you. Not only that, they love going the extra mile to help our neighbors save money on car insurance.
On top of GEICO's already low rates, our agents are eager to help you find even more ways to save, from special discounts for Military and federal employees to membership discounts for many professional, medical, and alumni organizations.