Manchester-Portsmouth, NH Insurance Agents
Your Local GEICO Insurance Agents In Manchester-Portsmouth
Click the agent name or icon image for more information.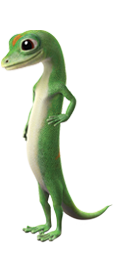 Your Manchester-Portsmouth GEICO insurance agent provides you peace of mind.
Whether you live in Manchester, Nashua, or Portsmouth your local GEICO office is your source of dependable advice and excellent service. Above all, your local insurance agent assists in getting you money-saving rates on insurance for your car, motorcycle, boat, home, and more. GEICO offers special discounts to Military and federal employees, and members of many educational, professional, medical, and alumni organizations may also enjoy special savings.
Contact your GEICO insurance agent in Manchester-Portsmouth today for a free rate quote.
Greg Gerard is located off of exit 8 at Everette TPK, go straight to Amherst Street and make a right.
Ryan Hatch is at the corner of Lafayette Road and Robert Ave.