Albuquerque-Santa Fe, NM Insurance Agent
Your Local GEICO Insurance Agent In Albuquerque-Santa Fe
Click the agent name or photo for more information.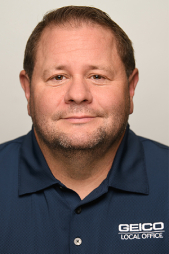 5318 Menaul Boulevard Northeast
Albuquerque, NM 87110
Your Albuquerque-Santa Fe GEICO Insurance Agent exceeds your expectations.
From Uptown to Old Town, Sandia to South Valley ... whatever part of Albuquerque you call home, your GEICO Insurance Agent is your go-to person for money-saving protection and awesome customer service. Your local GEICO office could help you find affordable New Mexico coverage for your car, motorcycle, boat, RV, home, and more. In addition, GEICO has super discounts for Military and federal personnel, and for members of numerous professional, educational, medical, alumni, and Greek organizations.
Nuestro agente de seguro en Albuquerque-Santa Fe habla español. El te daráun servicio personalizado y te podría ayudar a encontrar una excelente cobertura a buen precio. ¡No dudes en contactarlo hoy!
Your free quote is as close as your Albuquerque-Santa Fe GEICO Insurance Agent.
Jay Lapierre is on Menaul Boulevard Northeast, 2 blocks east of San Mateo.