New York Insurance Agents
Your GEICO Locations In New York
Click a city to find your closest insurance agent.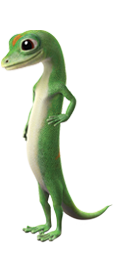 Your GEICO Insurance Agents in New York could maximize your savings.
Since 1936, GEICO has been helping New York residents save on insurance. Whether you live in upstate, central or downstate New York, you can depend on GEICO for excellent insurance rates and outstanding service.
Your New York State GEICO Insurance Agents could help you find ways to save money on coverage for your car, motorcycle, boat, RV, home, and more. And, you could save even more with discounts for Military and federal personnel. Members of many professional, educational, medical, and alumni organizations could also be eligible for a special discount.