Dayton Insurance Agent
Your Local GEICO Insurance Agent In Dayton
Click the agent name or photo for more information.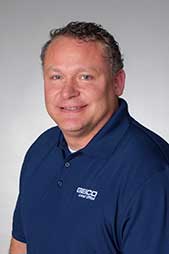 466 North Springboro Pike
West Carrollton, OH 45449
Your Dayton GEICO Insurance Agent really takes care of you.
In Dayton, your GEICO Insurance Agent is the professional helping with low-cost, high-quality insurance coverage for your car, motorcycle, boat, RV, home, and more. Your local GEICO office is ready to help fellow buckeyes save money anywhere in the Greater Dayton Area. Providing the very best in dependable service, GEICO could also help you save more with extraordinary discounts for Military and federal personnel and members of professional, medical, educational, and Greek organizations.
Nuestro agente de seguro en Dayton habla español. El te daráun servicio personalizado y te podría ayudar a encontrar una excelente cobertura a buen precio. ¡No dudes en contactarlo hoy!
Call your Dayton GEICO Insurance Agent for a free rate quote today.
Andrew Etheridge is on North Springboro Pike, 1 mile north of the Dayton Mall.