Oklahoma Insurance Agents
Your GEICO Locations In Oklahoma
Click a city to find your closest insurance agent.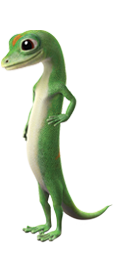 GEICO Insurance Agents in Oklahoma make saving money a snap.
Oklahomans say "Aye-yip-aye-yo-ee-ay!" when they see how much money they could save with GEICO's incredible insurance coverage. Wherever you live in the Sooner State, you'll be doing "OK" with affordable coverage and astounding service for your car, motorcycle, boat, RV, ATV, home, and more from GEICO.
Your GEICO Insurance Agents can help show you how you could save even more with our special discounts. We offer additional money-saving opportunities to Military personnel, federal employees, and members of many professional, medical, educational, and alumni organizations.