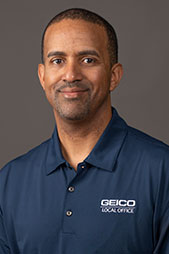 Jeff Flowers is your local GEICO insurance agent in Murfreesboro, Tennessee.
Hello! My name is Jeff Flowers, and I've been in the insurance industry for over 25 years. As a resident of 'The Boro' for 12 years, my goal is to help our local policyholders save money. My office is located right next to the U.S. Marines Recruiting Station, so if you're planning on joining the military, remember to call or stop in to discuss your special military discount. Also, for those of you who speak Spanish, I have Spanish-speaking team members available to help you.
Jeff understands more than just insurance in Murfreesboro, Tennessee.
One of my team's biggest goals is to help our policyholders save money on car insurance, but our expertise doesn't stop there. We can even bundle home and auto insurance plans through the GEICO Insurance Agency. Remember to ask me about GEICO's Multi-Policy Discount.
Jeff and his team are involved in the Murfreesboro, Tennessee, community.
My team attends several community events, including Murfreesboro JazzFest, Taste of AKA, and Main Street Saturday Market. I enjoy giving back to the community as a volunteer and board member of AIM-TN, a mentoring program that supports at-risk youth in the Metro Nashville school system. When I'm not helping customers save money or volunteering, you can find me at an MTSU football game or shopping at The Avenue.
Come and meet my team in Murfreesboro, Tennessee!
We are conveniently located about an hour from Nashville, right off I-24 at Exit 76B, near the corner of Medical Center Parkway and North Thompson Lane. We're open Mon – Fri 9 AM - 8 PM; Sat 9 AM - 8 PM. We look forward to seeing you!
Office Hours
Please call or email your local GEICO Office to learn more as office hours may vary.
Monday: 9:00 AM - 8:00 PM
Tuesday: 9:00 AM - 8:00 PM
Wednesday: 9:00 AM - 8:00 PM
Thursday: 9:00 AM - 8:00 PM
Friday: 9:00 AM - 8:00 PM
Saturday: 9:00 AM - 8:00 PM
Sunday: Closed