Virginia Insurance Agents
Your GEICO Locations In Virginia
Click a city or region to find your closest insurance agent.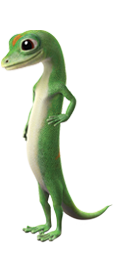 GEICO Insurance Agents love saving Virginia residents money.
Virginia is for lovers...and Virginians love saving money. With help from your Virginia GEICO Insurance Agents, you could save on insurance for your car, motorcycle, boat, RV, home, and more. Residents of the Old Dominion enjoy GEICO's low rates and excellent customer service. Plus, you could save even more with GEICO's special discounts for Military personnel, federal employees, and members of certain professional, medical, educational, and alumni organizations!