Seattle-Tacoma, WA Insurance Agents
Your Local GEICO Insurance Agents Serving Seattle-Tacoma
Click an agent name or photo for more information.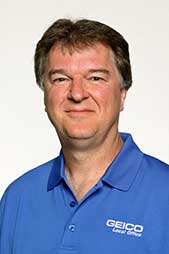 10705 Silverdale Way Northwest
Suite 100
Silverdale, WA 98383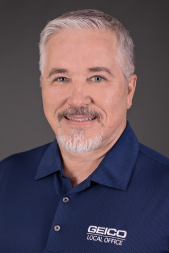 12930 Pacific Highway Southwest
Suite A
Lakewood, WA 98499
Your GEICO Insurance Agents In The Seattle-Tacoma Area
When you ask an outsider about Seattle, they'll tell you it's all about the coffee, the weather, or The Space Needle. But you know that's not the case—and so do the local GEICO Insurance Agents in the Seattle area.
Nuestros agentes de seguro en Seattle-Tacoma hablan español. Ellos te daránun servicio personalizado y te podrían ayudar a encontrar una excelente cobertura a buen precio. ¡No dudes en contactarlos hoy!
Because no matter where you are in the city of Seattle, or anywhere in King County, you know that Seattle is a great place to live. After all, where else can you see a show at Benaroya Hall, and then hang out with a troll under the Aurora Bridge in Fremont? Or overlook a sea of water in Puget Sound, or a sea of green and blue around SoDo on a Sunday during football season?
That's why, when you're looking for Seattle car insurance, you should contact a local GEICO agent near you. They know what's important to Seattleites. They've stood in line waiting for the water taxi at Pier 50. They've shopped at Pike Place Market. They've enjoyed the industrial beauty of Gas Works Park.
And they can help you save on your insurance, too.
Talk to your local GEICO agent about car, motorcycle, boat, RV, home insurance and more. In fact, you could save more if you're in the Military or are a federal employee. Just be sure to mention if you're stationed at Joint Base Lewis-McChord, NS Everett, and other area installations. And if you're an alumni of the University of Washington or Seattle University, you could get a special discount, too.
Contact your Seattle-Tacoma insurance agent near you.
Randy DuBois is in Bellevue on Northeast 20th Street, across from Ross Plaza.
Kevin Krieger is in Silverdale at the intersection of Silverdale Way and NW Myhre Road.
Rick Stevens is in Lakewood on Pacific Highway Southwest, just off exit 124 of I-5.