One insurance policy covers ridesharing and personal use.
Manage Your Ridesharing Insurance Policy
Need a ridesharing quote?
Get a ridesharing insurance quote online and avoid the gap
Whether you have that entrepreneurial spirit or are just making a few bucks on the side, you want to avoid a gap in coverage. Spend less time worrying and more time driving. Get a solution for rideshare insurance. Don't run the risk of not being covered. See how quickly you can get a ridesharing insurance quote.
Ridesharing Insurance Availability
Can I get GEICO ridesharing insurance?
To check availability in your state, please visit our ridesharing FAQ page. If you do not see your state, check back frequently as we are continually adding states.
Hybrid Coverage
Most personal auto policies exclude "drive for hire." Having two policies can be both costly and confusing. GEICO's ridesharing policy is the affordable alternative that covers your vehicle for personal use, ridesharing and other on-demand services. Bridging the gap, this "hybrid auto policy" provides coverage when the rideshare app is off, when it is on with no passengers in the vehicle, and when it is on with passengers (subject to exclusions and conditions).
We're here to help
Ridesharing Insurance Coverage Made Easy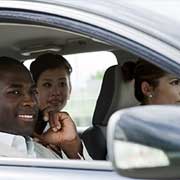 Policy Service And Claims
GEICO Rideshare Insurance offers the same great policy and claims service you've come to expect from GEICO. Go online to make your ridesharing vehicle insurance payment online, view your payment history, check your installment schedules, order ID cards, or request proof of insurance (Declaration Page, Certificate of Insurance, FR-19 and SR-22). Call us at (866) 509-9444 for additional service or to file a claim.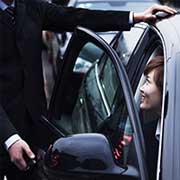 We're "uber" flexible
Our ridesharing policy replaces the driver's personal auto policy, providing coverage both for personal and ridesharing use. App on or app off, drivers are covered. Uber, Lyft, or other on-demand service—drivers are not limited to just one transportation network company.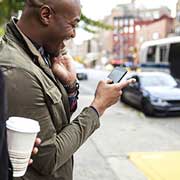 Singular Savings
With a single policy, it doesn't matter whether you're "on the clock" or just driving for personal reasons. Eliminate coverage gaps and don't worry about which policy is primary if you have an accident. Best of all, GEICO's ridesharing coverage is offered at rates typically much lower than taxi and commercial rates.
Need to speak with us? We're here to help.
Call (866) 509-9444.
Sales & Service:
Mon – Fri 8:00 AM – 9:00 PM ET
Sat 10:00 AM – 6:00 PM ET
Claims:
Mon – Fri 8:00 AM – 8:00 PM ET
Sat 9:00 AM – 5:30 PM ET
Ridesharing Insurance policies are not available in all states but it's always easy to check state availability. Ridesharing policies are offered by Government Employees Insurance Company (GEICO).