Commercial Auto Insurance
Save on commercial auto insurance.
Manage Your Commercial Auto Policy
Need a commercial auto insurance quote?
Protect Your Business with Commercial Auto Insurance—Let Us Lend A Hand.
Does it seem like insurance is more complicated than that maze of wires behind your desk? You're not alone; many people find that getting the right commercial vehicle insurance coverage is tricky, to say the least! We'll help untangle the issues and answer your questions.
Do I need commercial vehicle insurance?
Let us help you determine the coverage you may need for your business.
While commercial vehicle insurance has some similarities to your personal auto policy, there are important differences in coverages, exclusions, definitions, limits and eligibility itself. Written and rated differently, commercial car insurance is needed for certain situations and vehicle types. This includes cars used for business purposes as well as box trucks, food trucks, service utility trucks, etc. Whether it's transporting goods or people for a fee, using your vehicle to conduct a service, or employees operating a vehicle, you may need a commercial auto policy. It can still be confusing, so here's a little more information about commercial auto insurance and examples of when you need it. Or just call us at (866) 509-9444.
"We have completely enjoyed our interactions with Geico [sic] both in setting up our policies and having had a couple of incidents where we needed our coverage. In all cases the people we dealt with made it an easy pleasant and friendly interaction and I believe this was the best investment we have made. We look forward to moving the rest of our business insurance needs to Geico and their partner companies."
GEICO customer in California
We're here to help
Commercial Auto Insurance Made Easy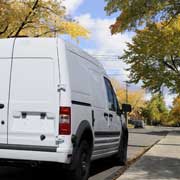 Commercial Auto Insurance Made Easy
Spend more time building your business and less time worrying about insurance. As your company's needs and assets change, call GEICO. We'll answer your questions, discuss available coverage options, or help you add a new car, truck, van, or trailer to your GEICO or NICO* commercial auto insurance policy.
*National Indemnity Company, a Berkshire Hathaway company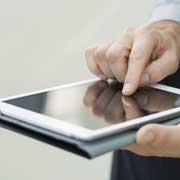 Manage Your Account Online, Anytime
Log into your commercial auto policy for fast, convenient service. Haven't created an account yet? No problem, you can sign up now to make a payment or view payment history online, check installment schedule, order ID cards, or request proof of insurance.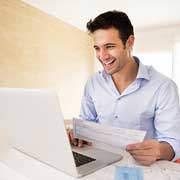 Need to make a payment?
Don't worry about missing a payment. Call (866) 509-9444 to set up automatic payments (or to make a single payment). Or, log in now to make a payment online. You can always make a traditional payment by sending us a check. Be sure to put your account number on the check and use the appropriate address.*
Chances are we're open for business when you are.
Give us a call at (866) 509-9444
Sales: Monday – Friday 8:00 AM – 9:00 PM ET
Service: Monday – Friday 8:00 AM – 9:00 PM ET
*Payment Addresses
GEICO
Commercial Auto Insurance
P.O. Box 822636
Philadelphia, PA 19182-2636
Or, for NICO policyholders only, use this address.
National Indemnity Company
Attn: Billing
PO Box 77029
Minneapolis, MN 55480-7729
Please note:
The above is meant as general information and as general policy descriptions to help you understand the different types of coverages. These descriptions do not refer to any specific contract of insurance and they do not modify any definitions, exclusions or any other provision expressly stated in any contracts of insurance. We encourage you to speak to your insurance representative and to read your policy contract to fully understand your coverages.