Protect your home with flood insurance.
Or call (800) 841-2964 for your free rate quote.
Review And Update Your Flood Insurance Policy
---
Avoid Lapses
If you are paying for your flood policy out of pocket, be sure to make your renewal payment on time — otherwise you may have to wait up to 30 days for new coverage to be effective.
Need a flood insurance quote?
Get your flood insurance quote; protect your investment.
Protect your personal property and belongings with an online flood insurance quote today. After all, water's great in pools and on water slides but not so much in your basement or living room. And whether you're required to buy flood insurance or just want additional protection for your property, GEICO can help insure your investment with a flood policy through the National Flood Insurance Program (NFIP).
How much would it cost to replace your stuff?
Use our personal property calculator to add up the cost of your belongings: furniture, clothing, electronics, jewelry, etc.
Protect Your Investment With Flood Insurance
Federal law requires some locations that typically flood to have flood insurance, which isn't covered by most homeowner's policies. Keep your head above water with GEICO's flood insurance, backed by the federal government with rates specifically tailored to your area.
We've got you covered.
Coverage you need with service you can count on.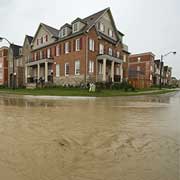 Flooding you with confidence that your stuff is covered.
If your home is in a community that participates in the National Flood Insurance Program (NFIP) you may be eligible for flood insurance at a modest cost through the federal government. This means insurance companies issue flood insurance that's administered by the federal government.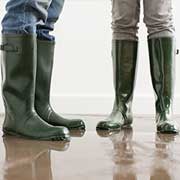 When should I buy flood insurance?
Most flood insurance policies require a 30 day waiting period before the coverage is effective. Exceptions include if you've purchased a new home and the closing is in less than 30 days.
Why choose GEICO to help you get flood insurance?
Why choose GEICO to help you get flood insurance?
Big coverage for a small premium:
Backed by the Federal government
Cover damages not covered by homeowner's policies
Rates tailored to your specific area
We're here to help with flood insurance.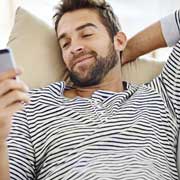 Flood Insurance Service And Claims
It's easy to manage your policy, report a claim, or just chat about your flood insurance policy. You can reach a helpful agent at (855) 716-2302 (Assurant customers can call (855) 395-9765). To report a claim, please refer to our list of partners.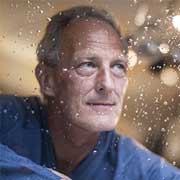 Prepared for that rainy day.
Flood polices must be paid in full. Typically payment can be rolled into your mortgage, or paid by credit card.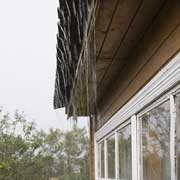 When it rains it pours.
It's what's inside that counts but the outside matters too when it comes to your house. Help protect both with flood insurance.