Review & Learn More About Identity Protection Plans
For plans with Generali Global Assistance, Inc.:
Need identity protection?
Safeguard Yourself From Identity Thieves.
Identity theft can cost you thousands of dollars and countless hours to fix. Don't become a victim of identity theft. Protect yourself with Identity Protection from GEICO and Generali Global Assistance, Inc.
How much is your identity worth to you?
Identity theft is more common than you may think. Here are a few reasons why you should consider buying Identity Protection.*
There is a new ID theft victim every 2 seconds
$18 billion has been stolen due to ID Theft
16% of consumers with breached Social Security Numbers became a victim of ID theft
We're here to help with identity protection
Full-Time Protection
Our around the clock coverage ensures that your identity is always protected. If the unthinkable does happen, we will be there to help. Visit the Generali Global Assistance, Inc. Identity Protection Member Site or call 1-800-206-4065 anytime.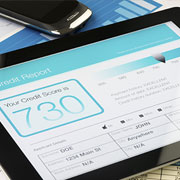 Extra Protection For Your Credit And More
GEICO Portfolio Identity Protection is serviced by Generali Global Assistance, Inc. and takes a three-pronged approach to protecting you through:
Prevention
Detection
Resolution
An Identity Protection plan also provides unlimited online access to your TransUnion credit report and score and includes three-credit bureau monitoring to alert you to any potential threats for both you and your spouse or significant other.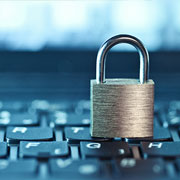 Need to speak to a sales agent?
Call (866) 372-0634
Mon – Fri 7:30 AM –1:00 AM (ET)
Sat & Sun 8:00 AM –10:30 PM (ET)
Identity Protection: Get the answers you're looking for
*Source: Javelin Strategy & Research 2014 Identity Fraud Survey Report Learn more about GEICO Portfolio Identity Protection, serviced by Generali Global Assistance, Inc., and how it compares to other programs partners.
The GEICO Portfolio Identity Protection Program, as provided by Generali Global Assistance, Inc., is not an insurance policy and does not provide any insurance benefits to Covered Members. When you click on the "Generali Global Assistance, Inc. ID Theft Member Site" or "quote and enroll online" links, you will be taken to a site owned by Generali Global Assistance, Inc., not GEICO.
GEICO has no control over the privacy practices of the companies mentioned above and assumes no responsibility in connection with your use of their website. Any information that you provide directly to them is subject to the privacy policy posted on their website.