Delaware Insurance Agent
Your GEICO Location In Delaware
Click the city to find your insurance agent.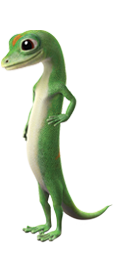 Your GEICO Insurance Agent in Delaware is an insurance specialist.
Residents of the First State understand the value of a dollar. And so does GEICO. Our policyholders enjoy excellent and affordable Delaware car insurance coverage, along with great insurance for their motorcycles, boats, ATVs, homes and more.
Your Delaware GEICO Insurance Agent will work hard to find the right coverage to fit your needs. You may also qualify for a special discount if you are a Military or federal employee or a member of many professional, medical, educational, and alumni organizations.