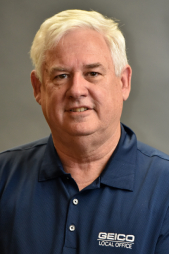 Jerry Sorrels, Your Local Marietta GEICO Insurance Agent
Hi, my name is Jerry Sorrels, and I have been serving the northwest Metro Atlanta area since 2006. Prior to serving the Metro Atlanta area, I owned a GEICO agency in Virginia for 16 years. Including time spent as a corporate GEICO employee in the Macon, GA regional headquarters, I have worked with the GEICO companies for over 27 years.
Jerry In The Marietta Community
I know that Atlanta serves as home to over 44,000 federal employees, and my staff and I are here to help you take advantage of the many discounts and benefits in place for federal employees. Not a federal employee? We write a full line of property and casualty insurance, and we would welcome the opportunity to help serve your insurance needs. Call or stop into our office today to see how we can help.
Jerry's Office Location
We are conveniently located near Interstate 75, just off the 120 Loop on Roswell Road. Stop by my office for a free rate quote.
Office Hours
Please call or email your local GEICO Office to learn more as office hours may vary.
Monday: 9:00 AM - 7:00 PM
Tuesday: 9:00 AM - 7:00 PM
Wednesday: 9:00 AM - 7:00 PM
Thursday: 9:00 AM - 7:00 PM
Friday: 9:00 AM - 7:00 PM
Saturday: 10:00 AM - 1:00 PM
Sunday: Closed