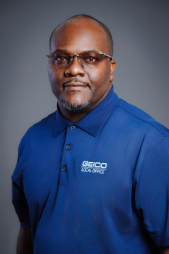 Get to know Mendez Hollis, your insurance agent in Columbus, GA.
I'm Mendez Hollis and I'm proud to serve the Columbus, Phenix City and Fort Benning areas as your local GEICO agent. I've worked with GEICO for more than 15 years as a sales manager and customer service supervisor. Being born and raised in Georgia, I understand the unique wants and needs of the Columbus area. I want to help you, your friends and the community get the best insurance coverage.
En nuestra agencia de seguro en Columbus tenemos representantes que hablan español. Le podemos ayudar con seguros de auto, casa, inquilinos, botes e inundación además de brindarle un excelente servicio.
Your local agent knows more than just car insurance in Columbus, GA.
We want to provide the right insurance coverage at the right price. Whether you enjoy fishing, camping or riding, we're here to help insure all of the things that move you. We can even help with homeowners, renters, RV and ATV insurance. Don't forget, you could also save money when you insure more than one product with us!
GEICO Proudly serves the Military and the government.
I understand the unique needs of Military families because my own family has deep roots in the Military. Did you know GEICO offers a special discount for Military and government employees? Stop by my office today to review all of the insurance discounts you may be eligible for so we can help you save money.
Visit our insurance office in Columbus, GA.
Our office is easy to find. We're located in North Veterans Shopping Center between Whitesville Road and Whittlesey Boulevard. Stop in to get a quote today. We look forward to seeing you!
Office Hours
Please call or email your local GEICO Office to learn more as office hours may vary.
Monday: 9:00 AM - 5:00 PM
Tuesday: 9:00 AM - 5:00 PM
Wednesday: 9:00 AM - 5:00 PM
Thursday: 9:00 AM - 5:00 PM
Friday: 9:00 AM - 5:00 PM
Saturday: 10:00 AM - 2:00 PM
Sunday: Closed