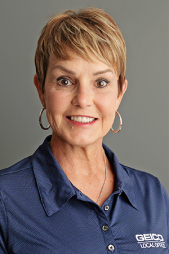 Get to know Jennifer Stevens, your Leesville insurance agent.
Hi, my name is Jennifer Stevens, and I have been serving Leesville as your GEICO Insurance Agent since 1997. I am active in the community as a member of the Vernon Chamber of Commerce and as a member of the Association of the United States Army, Leonidas Polk Chapter. We understand the needs of the Military and DOD civilian working population in our community. GEICO offers special discounts for those who are active duty, veteran, reserve and retired, and we can help you with those discounts.
Spot Jennifer's team at Leesville events.
You can almost always find a Leesville GEICO Insurance Agent at the JRTC & Fort Polk New Comers briefing every Thursday morning. You can also find us at other local events, such as at the JRTC & Fort Polk Fall Festival, the Snowflake Festival, and the Cajun Festival.
Visit the Leesville office.
We are conveniently located on US Highway 171, 1 mile south of New Llano and 2 miles north of JRTC & the Fort Polk entrance road. We'd love to meet you!
Office Hours
Please call or email your local GEICO Office to learn more as office hours may vary.
Monday: 9:00am - 5:30pm
Tuesday: 9:00am - 5:30pm
Wednesday: 9:00am - 5:30pm
Thursday: 9:00am - 5:30pm
Friday: 9:00am - 5:30pm
Saturday: 9:00am - 12:00pm
Sunday: Closed