New Jersey Insurance Agents
Your GEICO Locations in New Jersey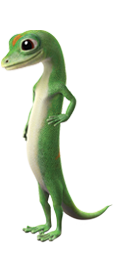 Click a location to find your closest insurance agent.
Your New Jersey GEICO insurance agents could make your money go farther.
With more diners than any other state, New Jersey serves up great meals. In short order, your local GEICO office also serves up great savings on a wide menu of insurance products: such as your car, boat, motorcycle, RV, home, and more. You'll also receive exceptional customer service and quality coverage from our New Jersey insurance agents. You could save even more with GEICO's numerous discounts. Discounts are available for Military and federal personnel such as those at Joint Base McGuire-Dix-Lakehurst and other installations plus members of many professional, educational, medical, and alumni organizations.