Greater New York Area Insurance Agents
Your Local GEICO Insurance Agents In The Greater New York Area
Click the agent name or icon image for more information.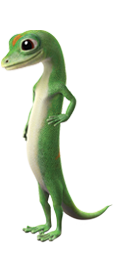 Your GEICO Insurance Agent in greater New York area provides excellent customer service.
Since 1936, GEICO has been helping greater New York area residents save on insurance. Wherever you live in the Tri-State area, you can depend on GEICO for excellent insurance rates and outstanding service.
Your greater New York area GEICO Insurance Agents could help you find ways to save money on coverage for your car, motorcycle, boat, RV, home, and more. And, you could save even more with discounts for Military and federal personnel. Members of many professional, educational, medical, and alumni organizations could also be eligible for a special discount.
Your greater New York area GEICO Insurance Agents can quickly provide a free rate quote.
Tara Egglinger is off of route 17.
Hari Roth is in Oakhurst, on the corner of Highway 35 and West Park Ave.
Christian Aracena is conveniently located on Mt Pleasant Ave (Route 10).
Paul Tye is in Middlesex-Somerset-Union, off of Route 22.
Greg Ingrassia is in Edison on Lincoln Highway (Route 27) in the Entenmann's Shopping Plaza.
Daniel Stump is located off of US-22.