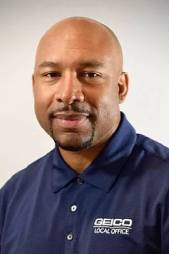 Meet Craig Maitland, your local GEICO insurance agent in Buffalo, NY!
Learn about Craig's experience prior to becoming a local GEICO insurance agent:
Over 20 years of relevant experience, including 16 years in GEICO management positions
Customer service and sales experience in Auto & Homeowners insurance
Worked in automotive industry
As a local agent in your community, Craig has been involved in:
Kenmore-Tonawanda Chamber of Commerce
Erie County Big Brother Big Sister
United Way
American Lung Society
In addition to being your local agent, Craig enjoys:
Spending time with family
Playing and watching sports (Go Bills!)
As your local agent, Craig has earned the following credentials and awards:
2019 Top Performing MOAT Sales Manager
2015 Coastal "Founding Father"
4Q 2012 Supervisor Hero Award
1Q & 2Q 2009 Service Supervisor of the Quarter
As your local agent, Craig is licensed to serve you in:
Office Hours
Please call or email your local GEICO Office to learn more as office hours may vary.
Monday: 9:00 AM - 5:30 PM
Tuesday: 9:00 AM - 5:30 PM
Wednesday: 9:00 AM - 5:30 PM
Thursday: 9:00 AM - 5:30 PM
Friday: 9:00 AM - 5:30 PM
Saturday: 9:00 AM - 1:00 PM
Sunday: Closed