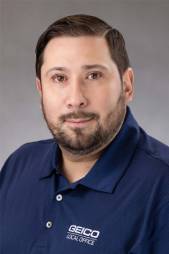 Meet Hernan Picalomino, your local GEICO insurance agent in Brooklyn, NY!
Learn about Hernan's experience prior to becoming a local GEICO insurance agent:
Over 9 years of relevant experience
As a local agent in your community, Hernan has been involved in:
Play4Autism
Brothers Helping Inc.
In addition to being your local agent, Hernan enjoys:
Skydiving
Outdoor adventure seeking
As your local agent, Hernan has earned the following credentials and awards:
Property and Casualty (P&C) broker's license
Life, Accident & Health (LAH) license
As your local agent, Hernan is licensed to serve you in:
Florida
New Jersey
New York
North Carolina
Pennsylvania
Office Hours
Please call or email your local GEICO Office to learn more as office hours may vary.
Monday: 9:00 AM - 6:00 PM
Tuesday: 9:00 AM - 6:00 PM
Wednesday: 9:00 AM - 6:00 PM
Thursday: 9:00 AM - 6:00 PM
Friday: 9:00 AM - 6:00 PM
Saturday: 10:00 AM - 1:00 PM
Sunday: Closed