Greenville, NC Insurance Agents
Your Local GEICO Insurance Agent In Greenville
Click the agent name or icon image for more information.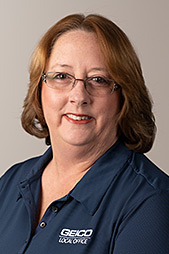 740 Greenville Blvd SE, Suite 200
Greenville, NC 27858
Your Greenville GEICO insurance agent has a history in scoring savings.
Home to successful Little League baseball and softball teams, Greenville knows a thing or two about competition — and your local GEICO office knows a thing or two about helping Greenvillians score big savings on quality insurance. Your GEICO insurance agent can help you with affordable insurance for your car, motorcycle, boat, RV, home, and more. Plus, you'll receive customer service that can't be beat. You could even enjoy added savings if you're a member of the Military, a federal employee, or a member of one of our partnering alumni organizations.
Your Greenville GEICO insurance agent can give you a free rate quote.
Debborah Lawrence is conveniently located in Pirate's Point Shopping Center on the corner of Greenville Boulevard and Charles Boulevard.