North Carolina Insurance Agents
Your GEICO Locations In North Carolina
Click a city to find your closest insurance agent.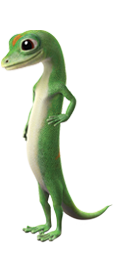 North Carolina GEICO Insurance Agents are top-quality.
As the Furniture Capital of the World, North Carolina offers top-quality furnishings at great prices. Your GEICO Insurance Agents also offer top-quality insurance, professional advice, and are specialists in finding money-saving discounts for you. Your GEICO Insurance Agent can help you with a wide range of affordable insurance products for your car, motorcycle, RV, ATV, and more. With special discounts for Military and federal personnel including Fort Bragg and Camp Lejune, you could save even more.