Rhode Island Insurance Agent
Your GEICO Agent In Rhode Island
Click the city to find your closest insurance agent.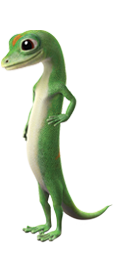 Your Rhode Island GEICO Insurance Agent could help you find insurance savings.
The Ocean State packs more good things into its small area than states hundreds of times its size. That's like your GEICO Insurance Agent in Rhode Island—packing in top-quality insurance with highly personal service, all at a very small price. Your GEICO Insurance Agent can help you find exceptionally affordable rates on Rhode Island car insurance and insurance policies for your motorcycle, boat, RV, ATV, home, and more. In addition, GEICO has great discounts for Military personnel and federal employees and for members of many professional societies, educational institutions, alumni associations, and more.