South Carolina Insurance Agents
Your GEICO Locations In South Carolina
Click a city to find your closest insurance agent.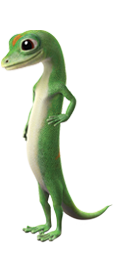 Your South Carolina GEICO Insurance Agents know how to help you save!
From the foothills of the Blue Ridge Mountains to the sandy beaches along the coastline, South Carolina has a combination of natural beauty that can't be beat. Your GEICO Insurance Agents in South Carolina have an equally unbeatable combination: affordability, attentiveness, and quality. Our local offices in the Palmetto State can help with attractive low rates for insurance for your car, boat, motorcycle, RV, home, and more. Military and federal personnel could save even more with special discounts. Members of certain professional, educational, medical, and alumni organizations could also enjoy money-savings opportunities.