Greenville Insurance Agents
Your Local GEICO Insurance Agents In Greenville
Click the agents name or photo for more information.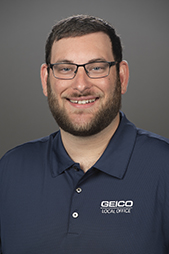 1735 John B. White Blvd
Spartanburg, SC 29301
Your GEICO Insurance Agents in Greenville are savings experts.
Greenville is known as being one of the strongest job markets, one of the fastest growing cities in the US, and one of the best cities for young professionals. It's also a great place to save money on insurance through your local GEICO office. The Greenville GEICO Insurance Agents helps Greenville residents achieve big savings on a wide variety of insurance products. And you, too, could save on quality insurance for your car, motorcycle, boat, RV, home, and more. Plus, GEICO offers additional discounts for Military and federal personnel, as well as members of certain professional, educational, medical, alumni, fraternity, and sorority organizations.
Nuestros agentes de seguro en Greenville hablan español. Ellos te daránun servicio personalizado y te podrían ayudar a encontrar una excelente cobertura a buen precio. ¡No dudes en contactarlos hoy!
Check it out today. Your Greenville GEICO Insurance Agents can help you with a free rate quote.
Grant Sims is just east of Interstate 385, in the Shops of Merovan on the south side of Woodruff Road.
Colin Earles off exit 22 from 26, in the Reidville Circle Shopping Center.