San Antonio Insurance Agents
Your Local GEICO Insurance Agents in San Antonio
Click an agents name or photo for more information.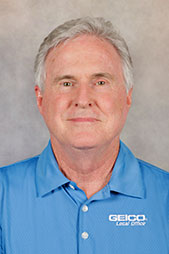 8910 Bandera Road, Suite 110
San Antonio, TX 78250
You could save more with your San Antonio GEICO agents.
Ask someone from out-of-town about San Antonio, and they'll most likely know about the Alamo, the River Walk and a certain pro basketball dynasty. As someone who calls the Alamo City home, you know there's much more to San Antonio than that—and so do your local GEICO agents.
Nuestros agentes de seguro en San Antonio hablan español. Ellos te daránun servicio personalizado y te podrían ayudar a encontrar una excelente cobertura a buen precio. ¡No dudes en contactarlos hoy!
Yes, GEICO has local insurance agents near you and they want to help you save money on San Antonio car insurance. Your car deserves proper coverage; get it with someone who not only knows insurance, but knows San Antonio, too. Think of the peace of mind you'll have knowing your insurance agent understands what your commute is like whether you take the I-10, I-35 or the 1604.
Now that you know all about the benefits of working with your San Antonio GEICO agent, get in touch and get your free quote today. You will have a policy that is crafted towards your specific needs and you could save hundreds on your policy. You could also save on insurance for more than just your car; ask about how you could get a homeowners or renters policy through the GEICO Insurance Agency.
Military members, including those from Fort Sam Houston, Lackland AFB and Randolph AFB, federal employees and members of the many professional and educational groups and alumni associations that have teamed up with GEICO could also save with a special discount. Be sure to mention your affiliation when you get your free GEICO quote.
Rod Musslewhite is on Bandera Road, near Braun Road.
Will Ramirez is at the northwest corner of Austin Highway and Harry Wurzbach.
Humberto Becerra we are conveniently located at the Santikos Mayan theater shopping center between SW Military at I-35.