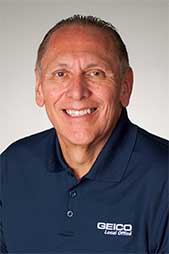 Meet Will Ramirez
Your Local GEICO Insurance Agent
I'm here to help with all your insurance needs.
Office Hours
Monday: 9:00 AM - 5:30 PM
Tuesday: 9:00 AM - 5:30 PM
Wednesday: 9:00 AM - 5:30 PM
Thursday: 9:00 AM - 5:30 PM
Friday: 9:00 AM - 5:30 PM
Saturday: 10:00 AM - 1:00 PM
Sunday: Closed
Will Ramirez is your experienced San Antonio agent.
Welcome! I'm Will Ramirez, your local GEICO agent, helping the people of San Antonio save money on insurance. I have over 30 years' experience owning and operating insurance agencies.
Bienvenido a su oficina de GEICO en San Antonio, TX. Estamos para servirle. Tenemos representantes que hablan español. Le podemos ayudar con seguros de auto, casa, inquilinos, botes e inundación además de brindarle un excelente servicio.
My knowledge of insurance benefits you, my customer. We specialize in finding all the GEICO discounts for your insurance needs: Auto, Home, Renters, Motorcycle and more. We have Spanish speaking agents in our office.
We thank our Military and their families for their services.
The San Antonio area is proud to be home to many Military and government personnel. We offer specialized insurance and could save you money with Military and government discounts.
Visit our San Antonio office.
We are conveniently located at the northwest corner of Austin Highway and Harry Wurzbach.
Visit us today and see if you could start saving money on your insurance!