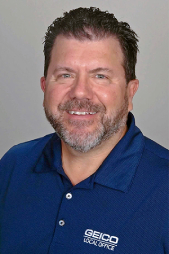 Get to know Kelly Garrison, Richmond's GEICO Insurance Agent.
Hi, my name is Kelly Garrison, and I have served as your Richmond GEICO Insurance Agent since 2005. I have worked with GEICO since 1992 after graduating from VCU. Since I have such close ties to the area, I was excited when the opportunity came up to move back to Richmond to serve as your GEICO Insurance Agent. My team and I are dedicated to helping you, our Richmond neighbors, get the best insurance at the best possible price.
Kelly's team knows insurance.
My staff is very experienced in handling your property insurance needs. We will help you find the best product to protect your car, your home, your belongings, and more. We make insurance easy for you, and we make it our business to make sure you get all the discounts you qualify for, so you get the most bang for your buck!
Keep your eyes peeled for Kelly's team all around Richmond.
My staff and I love participating in a variety of Richmond-area community events, so it's a good bet you'll see us around. You can almost always find our GEICO tent at events like the Watermelon Festival in Carytown, the Tomato Festival in Hanover, and more. I'm also a long-time VCU basketball season ticket holder, so you can find me at EVERY game.
Find the Richmond GEICO Insurance Agent location.
Our local GEICO office is conveniently located on West Broad Street, 2 blocks west of Parham Road off I-64, so it's very easy to get here from all parts of the Richmond metro area. We look forward to seeing you!
Office Hours
Please call or email your local GEICO Office to learn more as office hours may vary.
Monday: 9:00 AM - 8:00 PM
Tuesday: 9:00 AM - 8:00 PM
Wednesday: 9:00 AM - 8:00 PM
Thursday: 9:00 AM - 8:00 PM
Friday: 9:00 AM - 8:00 PM
Saturday: 10:00 AM - 5:00 PM
Sunday: Closed