Need an RV insurance quote?
Get an RV insurance quote. Save today. Vacation tomorrow.
Before your next trip, make sure you have the right RV insurance policy for your specific needs. GEICO offers affordable RV insurance with great coverage to give you peace of mind when you're enjoying the open road.
Whether it's an RV, a motor home, a travel trailer or a camper...whether you drive it or tow it, we know you love the RV lifestyle. Regardless of whether you are a newbie, full-timer or snowbird, GEICO's RV specialists (yes, these are real people) will strive to help you get the best insurance coverage at the best price.
Specialty RV protection on the open road
RVers encounter situations that are unique to life on the road. So with that in mind, GEICO offers an enhanced Motorized RV and Towable RV insurance policy in most states.* Learn more about the types of RVs and RV insurance coverages we offer.
"The customer service agent was absolutely the best--she was extremely knowledgeable and helpful with explaining the options available for our RV coverage. We are both extremely pleased with GEICO's service and rates."
GEICO customer in Mississippi
Saving you money, time, and worry wherever your RV takes you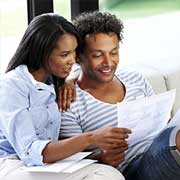 Save even more
In addition to our great RV insurance rates, you may be able to lower your premium if you insure more than one vehicle with GEICO, have completed a defensive driver course, or have a commercial drivers license.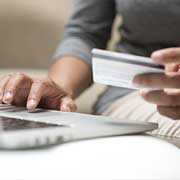 Pay your way
It's all about options. Pay online, over the phone, by mail, all at once, or in installments. We offer RV insurance customers the same convenient payment methods and plans we offer our car insurance customers.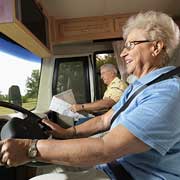 From the comfort of your RV
Take care of your RV insurance online. Get an ID card, view your policy details, file or track an RV claim, and much more. Just create an online account.
Need to speak to an RV insurance sales or service agent?
You can reach us at
(877) GEICO-RV (434-2678).
Sales

Mon – Fri

8:00 am – 11:00 pm (ET)

Sat

8:00 am – 8:00 pm (ET)

Sun

10:00 am – 6:30 pm (ET)
Service

Mon – Fri

8:00 am – 11:00 pm (ET)

Sat

8:00 am – 8:00 pm (ET)

Sun

9:00 am – 8:00 pm (ET)