Ohio Car Insurance
Looking to buy car insurance in Ohio?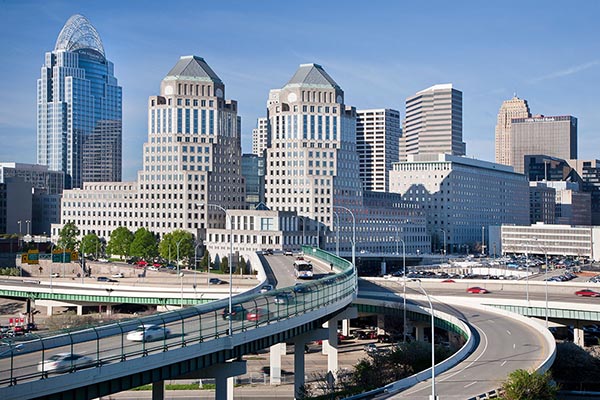 You need auto insurance before you drive in Ohio, whether you're headed to cheer on your local sports team or taking the family to Cedar Point. If you're buying a car, comparing rates, or looking to switch auto insurance companies, GEICO can help. Start your Ohio car insurance quote online.
Is car insurance mandatory in Ohio?
According to The Ohio Department of Transportation (ODOT), all drivers must have auto insurance. If you're caught driving without an insurance policy on your vehicle, you could lose your license. Ohio performs random insurance verification by mail requiring that drivers prove that they carry insurance coverage within 21 days.
Required Auto Insurance Coverage In Ohio
The following insurance coverage is the minimum required by the state of Ohio to legally operate a motor vehicle:
Bodily Injury liability coverage: $25,000 per person and $50,000 per accident
Property Damage liability coverage: $25,000 per accident
Our licensed agents can help you figure out the right coverages for you.
The Importance Of Avoiding A Lapse In Coverage
If you let your car insurance lapse and you're caught driving in Ohio, you may lose your license for 90 days on your first offense. On a second offense, you may lose your license for a year. After a second offense, you may lose your license plates and registration, and may have to pay a reinstatement fee ranging from $75-$500. Your vehicle may also be subject to impoundment and auction.
How To Lower Your Ohio Car Insurance Premium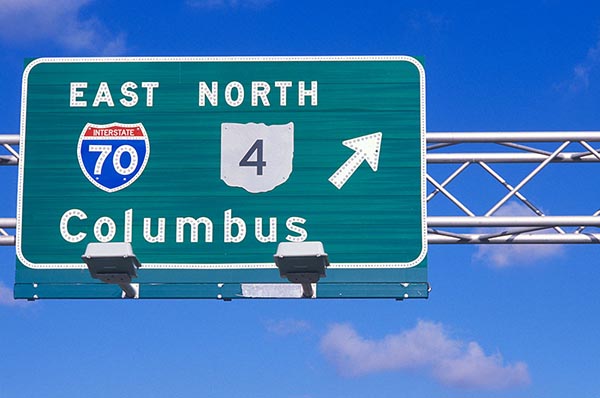 There are several OH premium reductions and discounts available that could save you money on GEICO car insurance in Ohio. We've pulled together a list of them for you along with all of the necessary state requirements for each one.
Multi–Policy Discounts On Ohio Insurance Policies
We love saving you money. That's why Ohio residents who have more than one policy in their GEICO account (one being auto coverage) could get a discount on their Ohio car insurance premium. Examples include:
Auto and homeowners
Auto and renters
Auto and condominium
Auto and mobile home
Auto and motorcycle
Auto and umbrella
Ohio Good Driver Discount
Good drivers deserve a break, and in Ohio, those who meet certain criteria will receive a discount on their auto insurance premium. Ohio Insurance Code defines a Good Driver as one who is at least 21 years of age and:
Has verifiable license experience for at least 5 years; and
Has not been convicted of a DUI, speeding or other major or minor violations during the 5–year Experience Period; and
Has not been involved in an accident for which they were at fault during the 5–year Experience Period
Membership Discounts
Are you a part of any educational, alumni, professional or member organizations? When you get a quote, make sure you let us know what you're a part of. If it's one of the 800+ organizations that we partner with, you could get a special discount on your car insurance. That means former Univ. of Cincinnati Bearcats, Xavier Musketeers, Ohio Rockets, and many others could save more.
Ohio Good Student Discount
Young OH drivers between ages 16–24 classified as being single qualify for a Good Student Discount if they meet all of the following criteria:
Are enrolled in a fulltime academic home study program, high school, college, or university
Rank among the upper 20% of the class or have at least a B average (3.0 GPA)
Maintain a position on the Dean's List or Honor Roll, if applicable
Have ranked in the upper 20% of one of the following national standardized tests administered within the past 12 months: PSAT, PACT, SAT–1, or ACT
Get a car insurance quote today to see how much you could save with a Good Student Discount.
GEICO Makes Ohio Car Insurance Easy
From getting a quote to handling claims or other issues, you'll see just how personable and convenient every interaction can be.
GEICO Mobile
We've made insurance easy with our #1 rated insurance app*.
File a claim in less than two minutes
Access Kate, your virtual assistant 24/7
Request Emergency Road Service (ERS)
Track your claim process on Claims Navigator
Friendly Local Insurance Agents
Swing by our local GEICO offices in Cincinnati, Cleveland, Columbus, Dayton, or Canton. Our local agents in Ohio are ready and available to help you get a policy tailored to your needs and lifestyle with a personal touch.
Ohio Teen Driving Laws: What Parents Should Know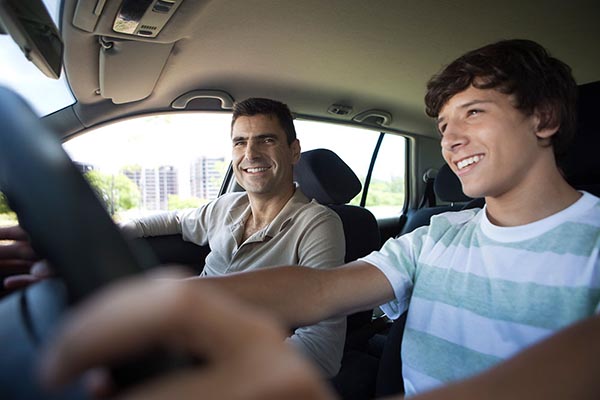 If you're the parent of a teen who's getting close to the driving age, you and your teen should know:
Six months after a teenager's 15th birthday, he or she is able to apply for a learner's permit
A teen permit-holder under the age of 16 may only practice with a parent or guardian, while a teen permit-holder over the age of 16 may practice with any licensed driver over the age of 21
Before applying for a license, a teen driver under the age of 18 must complete a driver training course consisting of classroom instruction, day driving, and night driving experience
A licensed teen under the age of 18 may carry only one passenger, and cannot drive between midnight and 6:00 AM.
These restrictions are lifted when a teen reaches 18 years of age.
Contact Us
Contact us 24/7 through our Mobile app, online, or by phone.