Cheap Car Insurance
Save Money with Cheap Auto Insurance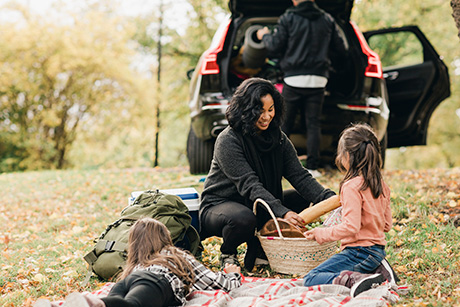 Are you looking for cheap auto insurance but worried about sacrificing quality and service in favor of a more affordable rate? GEICO has you covered. The word "cheap" might be scary when it comes to an auto insurance policy, but it doesn't have to be this way. With GEICO, cheap car insurance means something completely different. It's affordable. It's good for your budget. All while providing you with 24/7 customer service and top-of-the-line insurance for your vehicle.
Here at GEICO, quality doesn't fall by the wayside when it comes to providing customers with affordable auto insurance and great customer service. Get a free car insurance quote to find out how much you could save. Keep reading to learn more about what makes our cheap car insurance different from the rest.
Ways to get a cheaper auto insurance rate.
The price you pay for car insurance depends on a number of factors. It can help to compare car insurance rates to find the most affordable premiums for you. However, there are many ways you could get cheaper car insurance—even with your existing policy:
Add multiple cars or drivers to your policy
Bundling auto and home policies
Pay for your policy in full
Complete a defensive driving course
Keep a clean driving record
Update your policy information regularly
Review your limits and deductibles
Inform us of safety and anti-theft devices on your car
Consider which type of vehicle you choose when buying a car
Frequently Asked Questions
What are the benefits of low cost car insurance?

Affordable car insurance doesn't mean you have to compromise on service and extra features. With GEICO, your cheap car insurance policy comes standard with exciting perks that provide benefits beyond just a low monthly premium.

Some of the features of an affordable GEICO auto insurance policy include:

Fast and fair claim and policy service
Outstanding 24/7 customer service that has your back—and you can talk to a real person
You can pay in full or low down payments and convenient payment plans
Coverage options to fit your personal insurance needs
Easy access to your auto policy on GEICO Mobile, online, or by phone

At GEICO, it is a daily effort to keep your insurance costs low. This way, you can have cheap car insurance rates, great discounts, and a fantastic customer experience.

Are there risks to getting cheap car insurance?

Cheap rates should not mean you have to settle for limited policy coverage options, high deductibles, poor customer service, and a lack of important safety features like emergency roadside service. Things are different with GEICO, where cheap car insurance doesn't change the exceptional service, features, and coverage options that our auto insurance policyholders receive.
Car Insurance Discounts That Could Reduce Your Rates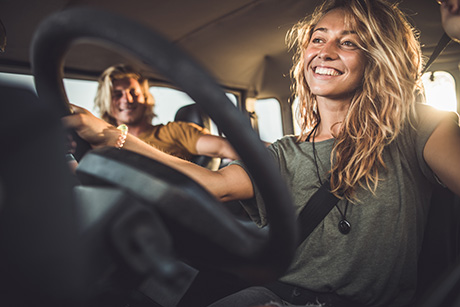 Get a free auto insurance rate quote with some clicking and typing. Bam! You're that much closer to joining the many who've saved hundreds on their car insurance.
Now, let's talk about discounts. GEICO policyholders are surrounded by money-saving opportunities that can make their car insurance rates more affordable. Here are some of them:
Affordable car insurance really is that simple.
With GEICO, you don't have to compromise quality for a low-cost car insurance policy. We work hard to make sure "cheap" only describes your car insurance rates and not the quality of service or your experience as a policyholder. Find out why drivers are switching to GEICO and get a free auto insurance quote today.
Contact Us
We're here for you 24 hours a day, 7 days a week. The quickest way to contact us is through our app or online. You can also chat for immediate help.
Check Out a New Quote
You are about to leave geico.com