Baltimore Insurance Agents
Your Local GEICO Insurance Agents Around Baltimore
Click an agent name or photo for more information.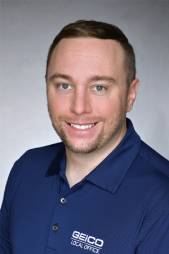 11054 Red Run Blvd., Suite 100
Owings Mills, MD 21117
Your GEICO Insurance Agents In The Baltimore Area
There are many things that make Baltimore great, right? Most people think it's just the Baltimore Inner Harbor, the steamed crabs, or the National Aquarium. But locals like you know there's a lot more to it than that. So does your local Baltimore GEICO Insurance Agent.
Nuestros agentes de seguro en Baltimore hablan español. Ellos te daránun servicio personalizado y te podrían ayudar a encontrar una excelente cobertura a buen precio. ¡No dudes en contactarlos hoy!
As a local, you know whether it's Baltimore City, or anywhere in Baltimore County, you already know how great it is to call Baltimore home. There's the great nightlife of Fells Point or Federal Hill. There's the nice woman who calls you, "Hon." Or the tree-lined paths of the Baltimore Zoo in Druid Park.
That's why, if you need a Baltimore insurance agent, you should think about reaching out to a GEICO agent in your area. They know what's important to Baltimoreans. They know Maryland crab cakes are broiled, not fried. They've cheered at Camden Yards during the football and baseball seasons. They've seen the Miracle On 34th Street in Hampden. They know what it's like to be stuck in traffic on the JFX during rush hour.
And they know how to help you save on insurance, as well.
Your local GEICO agent can help you with car, boat, motorcycle, RV, homeowners insurance and more. Plus, you could save even more if you're a member of the Military or federal employee. Simply mention you're stationed at Fort Meade, Aberdeen Proving Ground, Martin State Airport or other area installations. And you even could get a special discount if you're a graduate of UMBC, Towson University, the University of Maryland, Johns Hopkins, or Loyola University.
Contact your local Baltimore insurance agent for a free quote.
Tom White is in White Marsh on Belair Road, just outside the Baltimore Beltway (I-695).
Matt Hauser is located at 6567 Baltimore National Pike, Catonsville.
Sylvia Hopkins is in Annapolis, south of the John Hanson Highway.
Wayne Nieberlein is located on the corner of Red Run Blvd and Dolfield Ave.