GEICO Text Messages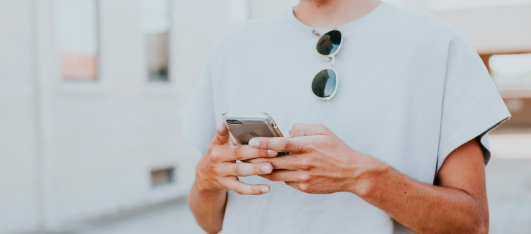 Staying Informed Is Easy When You Sign Up for Text Messaging
Whether it's a payment reminder, updated insurance ID cards, or information regarding your claim, we make it easy to stay informed with GEICO text messages.
Enroll in GEICO Text Messaging Now
Simply sign up for the GEICO Text Messaging service and reply "Yes" to our invitation text, it's that easy.
What text messages will I receive?
Once enrolled, you'll receive a variety of important text messages. Examples include, but are not limited to:
Billing Notifications
Provide you with payment-related information like:
Upcoming payment due reminders
Failed payment notifications
Credit card expiration alerts
Policy Notifications
Provide you with account-related information including:
Policy cancellation alerts
Policy expiration notifications
Links to your ID cards
eSignature requirements
Vehicle inspection reminders
DriveEasy information
Self-service policy modification links
Claim reporting links
Claims Information
Contact information for your claims adjuster
Claims status information
Rental car information
Catastrophic Notifications
We'll notify you if we believe a catastrophic event may impact you. These text messages typically provide you with information regarding:
The best way to file a claim
Updates on GEICO's response to the catastrophe
How do I sign up for GEICO Text Messaging?
Signing up is as easy as 1, 2, 3! Log in to your account online and select your policy (if you have more than one). Scroll down to the CONTACT INFO section and add/edit text messaging information. You can also use the GEICO Mobile app to access your policy. Texting information is located in the notifications section of the app.
Don't have a GEICO account yet? Create an account now. It only takes a few clicks and you'll be on your way to managing your policies online.
Which carriers are supported?
Most major U.S. mobile carriers support GEICO text messages. We've compiled a complete list of the carriers that support our messaging. If your carrier isn't listed, then check back from time to time to see if your carrier has been added to the list.
Have more questions?
We're here to help. You can review our complete list of Frequently Asked Questions. If that doesn't help, just shoot us an email at texthelp@geicomail.com. We'd be happy to answer any questions you may have.
Contact Us
We're here for you 24 hours a day, 7 days a week. The quickest way to contact us is through our app or online. You can also ring us by phone.