Access GEICO on Your Digital Device
Compare GEICO's Digital Features
We work hard to make sure insurance is easy everywhere you go and on the devices that you use.
Download GEICO Mobile to see how we're making insurance easy.
Digital Insurance ID Cards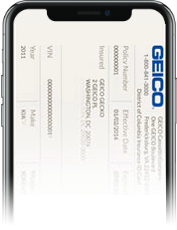 Everyone likes a great deal, but you can't always expect a full house. Luckily for us, digital insurance ID cards are like coming up aces every time! So what's better than digital ID cards? Digital ID cards in the GEICO Mobile app, where they're:
Always up to date
On your mobile device
Available 24/7 online or off
You can also download, print, email, or view your ID cards from the app or online. For Apple users, you can add your ID cards to your Apple Wallet. Either way you want it, you got it dude.
Roadside Assistance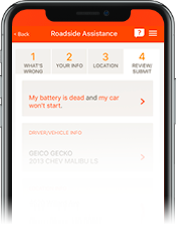 Roadside assistance is to car insurance as a triple espresso is to Monday mornings. The perfect side. And with GEICO Mobile, we're working to make roadside assistance even tastier, I mean easier:
24/7 service (including holidays)
Request help in as little as 2 minutes
GPS locator
Quick response
Personal assistance
You can also get roadside assistance online, by phone, or asking your Google Assistant or Amazon Alexa device.
Find a Ride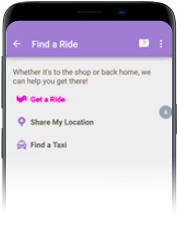 Car stuck? Get a ride in minutes. Look for Lyft in Find a Ride in the Extras section of the GEICO Mobile app. Lyft* matches you with local drivers right from the app.
*Subject to availability based on location.
Virtual Assistant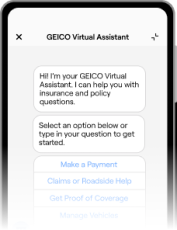 What did the spare wheel say to the car? I'm a little tire'd. OK, I'm still working on my stand-up routine, but I'm GEICO's Virtual Assistant. I'm here 24/7 to help you with insurancy things like:
Checking your policy coverages
Viewing billing information
Taking you to places in the app, geico.com, and more
Vehicle Care powered by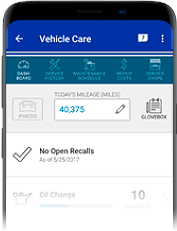 Keeping up with your car's maintenance can be hard. That's why we've teamed with CARFAX® to help make it easier. With Vehicle Care powered by CARFAX® you can:
Be the first to know about open recalls
View your vehicle service history
Get alerts for upcoming service
Know when your registration is due
Download the GEICO Mobile app, with Vehicle Care powered by CARFAX®, to easily manage your car's maintenance.
Gas Finder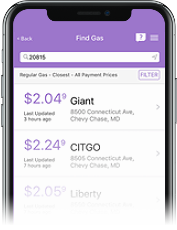 Save money? Yes please! Download GEICO Mobile to see real-time prices near you. Find the best gas for your tank and your wallet!
Parking Locator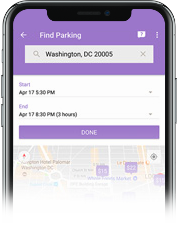 Finding parking can be hard. GEICO Mobile can make it easy by helping you find and book parking before you get there. Just have your mobile device handy and turn on geolocation.
Easy Photo Estimate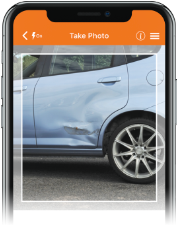 Things like tests can be hard, but getting damage estimates on your car don't have to be. With Easy Photo Estimate on GEICO Mobile you can submit photos of the damage right from the app. No body shops, no appointments, just easy. We'll walk you through each step along the way.
Contact Us
We're here for you 24 hours a day, 7 days a week. The quickest way to contact us is through our app or online. You can also chat for immediate help.