Military Storage Protection
A Job Like No Other
There is no question that military life comes with a unique set of rewards as well as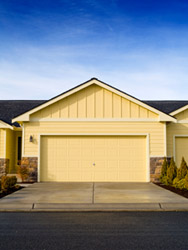 challenges. At GEICO, we are committed to providing our military policyholders top-notch service and special benefits that make the challenges a little less, well, challenging.
One such benefit is our Storage Protection Plan. If your military duties require you to store your vehicle for 30 days or more, GEICO can suspend or reduce your insurance coverage and help you save money.
To put this important benefit to work for you, or to find out more about GEICO's Storage Protection Plan please call our Military Center at 1-800-MILITARY (645-4827).
Serving Those Who Serve
From our earliest days, the men and women of the Armed Forces have held a special place among our GEICO policyholders. The GEICO Military Center has a staff of veterans from all branches of the Military solely dedicated to the sales and service of military policies. Call our Military Specialists at 1-800-MILITARY (645-4827) to discuss your insurance needs.
Contact Us
Contact us 24/7 through our Mobile app, online, or by phone.