Washington Car Insurance
Auto Insurance Coverage in Washington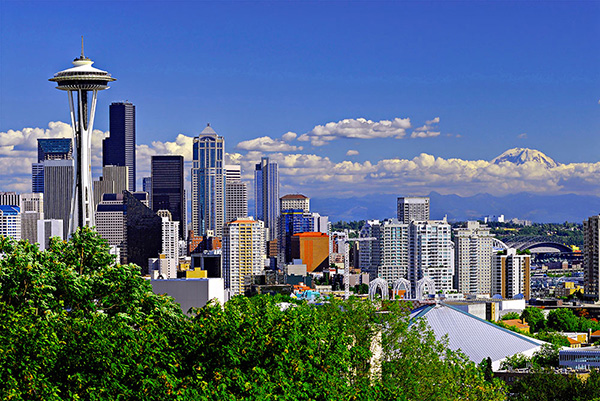 Before you set out on a journey to witness the beauty of Mount Rainier National Park, or any other part of the Evergreen State, make sure you have the necessary car insurance for your vehicle as required by Washington state. With 3 national parks and 9 national forests, Washington has earned its nickname. In fact, it's one of the most eye-catching states in the U.S.
Whether you've recently bought a car, moved, or are just looking for cheap auto insurance in Washington State, you can start your free auto insurance quote with GEICO anytime.
Learn More About Required Auto Insurance in Washington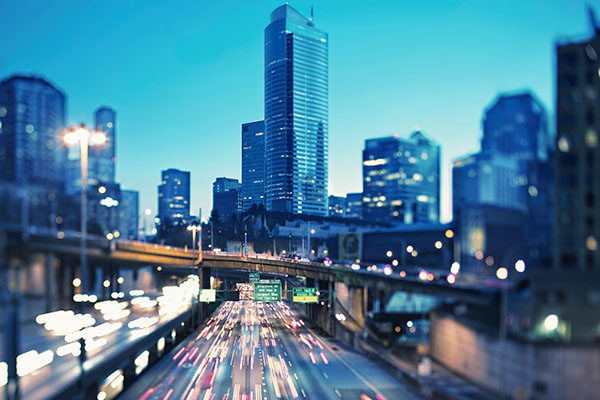 These are the minimum coverage requirements for car insurance in Washington:
Bodily injury liability coverage: $25,000 per person and $50,000 per accident
Property damage liability coverage: $10,000
Underinsured motorist bodily injury coverage*: $25,000 per person and $50,000 per accident
Underinsured motorist property damage coverage*: $10,000 per accident
Basic personal injury protection*: $10,000 per accident
Optional Coverages for Washington State Auto Insurance
There are additional coverages you may also choose to include on your auto policy. These can include collision, comprehensive, rental reimbursement, emergency roadside assistance, and others. Learn more about car insurance coverages to determine what is right for your situation.
Unfortunately, there are drivers on the road who don't carry enough coverage, or are driving without insurance. That's why GEICO offers underinsured motorist coverage to help pay for your injuries/expenses if you're ever in an accident with an uninsured driver or a driver cannot cover your costs.
Car Insurance Discounts in Washington
If you're looking for available discounts on your Washington State car insurance, GEICO's got you covered.
Multi-Vehicle Discount
You could save up to 25% when you insure multiple vehicles with GEICO. Combining your auto insurance policy with a motorcycle, boat, or RV policy could also help you save.
5 Year Good Driver Discount
This car insurance discount applies if you haven't been in an accident during a 5-year period, have at least 5 years of driving experience, and have no points on your license.
Good Student Discount
Teen or young adult drivers in Washington State can qualify for a Good Student Discount, if they meet all the following criteria:
Have 8 years or less of driving experience
Are enrolled in a full-time academic home study program, high school, college, or university
Have at least a B average or its equivalent
These are just a few of the car insurance discounts you could get with GEICO. To see the full list, visit our car insurance discounts page.
Washington Car Insurance Laws for New Residents
Driver's Licenses
New residents to Washington State must get a state driver's license within 30 days of the date they move to the state.
You may not need to take the knowledge test or the driving test if your out-of-state license is valid. If you're under 18, you must show proof that you have completed a driver-training course that meets Washington State standards.
Registering your vehicle in Washington?
In order to register your vehicle you will need:
For a new vehicle, the Manufacturer's Statement/Certificate of Origin.
For used vehicles, the current title and registration. If a lienholder holds the title, you will need to supply a fax or photocopy of the title being held by the lienholder, or a letter from the foreign Department of Motor Vehicles.
Certification that your vehicle has passed a Washington emissions test, if required.
All registered owners present with personal identification.
An odometer reading on your vehicle, if your vehicle is less than 10 years old.
Cash or a check for payment of licensing fees and taxes. Credit and debit cards are not accepted at this time.
Important Washington Teen Driver Laws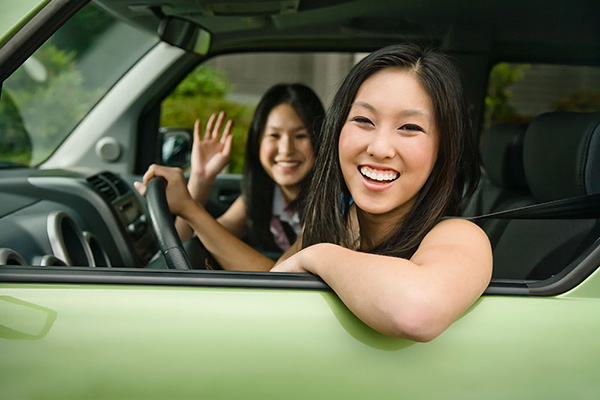 In Washington State, teens may apply for an instruction permit when they turn 15 if they're enrolled in a driver's education class. If a teen driver isn't enrolled in a driver's education class, they must be 15½ and pass a knowledge test to get a learner's permit. Teens driving with a learner's permit must be accompanied by a 5-year licensed driver. Permits are valid for 1 year, and may be renewed once.
Teen drivers who have had a permit for at least 6 months may apply for an intermediate license when they turn 16. During the first 6 months of having an intermediate license, Washington teen drivers may only drive with passengers 20 years of age and older. After 6 months, the restrictions loosen and teen drivers may drive with up to 3 passengers under the age of 20, until the driver is 18.
Teens may not drive between 1:00 AM and 5:00 AM without a licensed driver who's at least 25 accompanying them. Drivers may receive full driving privileges once they are 18 and have remained incident-free after 1 year with an intermediate license.
Washington Insurance Agents
GEICO has worked hard to deliver a convenient car insurance policy, from digital ID cards to 24/7 customer service with our GEICO Mobile app. But we also have experienced local insurance agents standing by to answer questions about your auto insurance policy in-person or over the phone. Learn more about GEICO insurance agents in Washington state.
Contact Us
We're here for you 24 hours a day, 7 days a week. The quickest way to contact us is through our app or online. You can also chat for immediate help.
Check Out a New Quote
You are about to leave geico.com