Taking care of your car is easier than ever.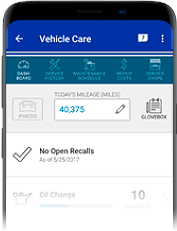 What happens when the Gecko® meets the CAR FOX®? There's no punchline—a safe and reliable car is no laughing matter.
Vehicle Care Powered By

GEICO and CARFAX®, two trusted names, come together in GEICO Mobile's Vehicle Care, powered by myCARFAX®. Keep your car well maintained with timely alerts for upcoming service, such as oil change, tire rotation, inspections and more. You can also easily track your vehicle's service history with exclusive CARFAX data. This information and more is now available through the GEICO Mobile App.
Track Your Vehicle's Service History
Only the free myCARFAX service taps CARFAX's exclusive service data to automatically display your service history.
Get Important Recall Alerts
Be the first to know about safety recalls on your car.
Get Organized
Get helpful reminders when it's time for service, inspections or registration.Track up to eight cars in your myCARFAX garage. Activate the Vehicle Care feature and we'll preload your vehicles for you!
Find a Trusted Shop Near You
Search for participating myCARFAX shops, read verified reviews and get coupons.
Don't Overpay
Research service and repair costs for your car.
Manage your car insurance—and your car!
The GEICO Mobile App makes it easy to manage your auto insurance. Now we're making it easier to care for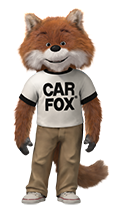 your car with useful information about your car's unique service history and recommended maintenance. Download GEICO Mobile, with Vehicle Care powered by myCARFAX.
CARFAX, myCARFAX, and the CARFAX and myCARFAX logos are registered trademarks of CARFAX, Inc. CAR FOX and the CAR FOX image are service marks of CARFAX, Inc.
Contact Us
Contact us 24/7 through our Mobile app, online, or by phone.