Florida Car Insurance
Car Insurance Quotes in Florida
Are you looking for affordable car insurance in Florida? Maybe you've been a resident of the Sunshine State for a while and are simply looking for a better or more affordable auto policy. Every driver in Florida needs auto insurance coverage. See why millions of policyholders trust GEICO to provide exceptional car insurance —from liability protection to comprehensive coverage.
If you're buying a new car, comparing car insurance quotes, or looking to switch auto insurance providers, GEICO has the information you need to make an informed decision. We make it easy for you to get a free Florida car insurance quote online.
Required Auto Insurance Coverage in Florida
Drivers need to make sure they have the auto insurance coverages required by the state of Florida to legally operate a motor vehicle:
These are the minimum Florida car insurance coverage requirements, but you should choose the coverage you need. If you need help determining how much coverage you need you can use our Coverage Calculator.
Florida Car Insurance Discounts
Drivers in the Sunshine State are looking for car insurance that delivers exceptional service along with great value. GEICO has you covered with a variety of Florida car insurance discounts. Discounts on auto premiums available in the state of Florida include:
New Vehicle Discount
Defensive Driving Discount
Good Student Discount
Military Discount
Learn more about all of the car insurance discounts that are available to GEICO policyholders in Florida.
Florida Car Insurance Laws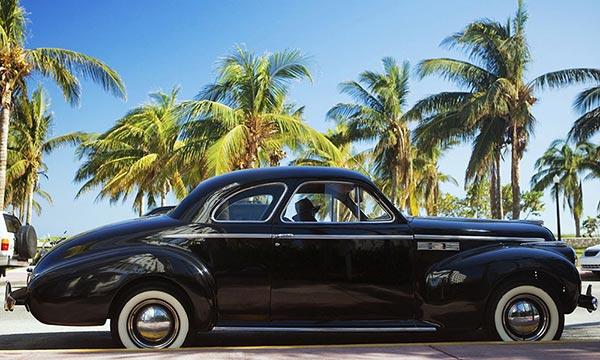 According to the Florida Department of Highway Safety and Motor Vehicles (DHSMV), all drivers in the state must have auto insurance coverage. If you are pulled over, you can be fined for not having valid proof of Florida car insurance. So be sure to have your insurance ID card when you drive.
Two important Florida car insurance laws to be aware of are the Financial Responsibility Law and the No-Fault Law:
The Financial Responsibility Law—requires certain drivers to carry full liability auto insurance coverage due to their driving history. These drivers include those at fault for past accidents resulting in injury to others, those who have received excessive points against their license, a DUI or a revocation due to serious and/or repeated offenses.
The Florida No-Fault Law—requires all drivers to carry Personal Injury Protection (PIP). This coverage helps pay the insured's medical bills in the event of an accident, regardless of fault. People often think drivers can't be legally pursued for injuries they cause in an accident because Florida is a No-Fault state, but that isn't right. No-Fault just means that drivers involved in an accident rely on their own car insurance providers to pay for subsequent costs.
Florida Registration Information
Can I maintain my current policy issued in my previous state of residence?
No. The minimum required insurance must be issued through an insurance company licensed to sell in Florida.
What if I fail to keep insurance on my vehicle that I have registered in Florida?
The Department of Highway Safety and Motor Vehicles is authorized to suspend your driving privilege, including your vehicle tag and registration, for up to three years or until proof of Florida insurance is provided, whichever is first.
If my driving privilege is suspended because I am not properly insured, is there a penalty to reinstate my license?
Yes. A reinstatement fee of $150 up to $500, for subsequent violations, must be paid and you must provide proof of current Florida insurance.
Florida Teen Driving Laws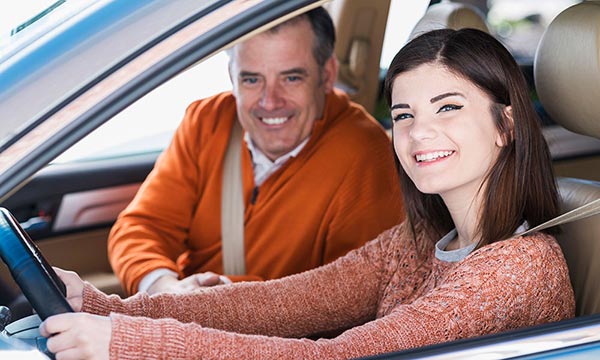 Florida uses a graduated licensing system. This system allows teen drivers to safely gain driving experience under varied conditions and circumstances before obtaining full driving privileges. It's important for teens and parents to understand these laws:
At the age of 15, a teen may apply for a learner's license.
For the first 90 days with a learner's license, a teen may only drive during daylight hours. After 90 days, the learner's license allows a teen to drive until 10:00 PM. A licensed driver over the age of 21 must always accompany the teen driver.
After a teen has held a learner's license for at least one year, and has at least 50 hours of certified practice, 10 of which must be at night, the teen may apply for a driver's license.
At 16 years old, a teen with a driver's license generally may only drive between 6:00 AM - 11:00 PM.
At 17 years old, a teen with a driver's license generally may drive only between 5:00 AM - 1:00 AM.
Most license restrictions are lifted when a driver reaches 18 years of age.
Florida Driving Resources
Florida Insurance Agents
GEICO has experienced insurance agents in offices across Florida who are ready to help you. We can answer questions you have about your car insurance in Florida. Our combination of 24/7 convenience along with dedicated agents you can speak with in person or over the phone is another reason Florida drivers switch to GEICO for an auto insurance policy. Learn more about our Florida insurance agents.
Contact Us
We're here for you 24 hours a day, 7 days a week. The quickest way to contact us is through our app or online. You can also chat for immediate help.
Check Out a New Quote
You are about to leave geico.com