Auto Insurance
New car insurance customers report an average annual savings of over $500*. Get your free car insurance quote and see how much you could save on an auto insurance policy from GEICO. With a 97% customer satisfaction rating, you can rest assured we're here to help you.
---
Existing policyholder?
Log in to your auto policy
---
Car insurance quotes are right at your fingertips.
Finding a good car insurance rate doesn't have to take a lot of time and effort. With a free online auto insurance quote with GEICO, shopping for car insurance is easy. All it takes is 15 minutes and you'll have a personalized car insurance quote that factors in the rates and options available to you.
Start your search for a new car insurance policy now by entering your ZIP code and starting our easy quote process. We'll help you find the right car insurance for you and your family. Then you can even buy your new policy online.
What are you waiting for? Get your free, personalized car insurance quote today and enjoy competitive rates and outstanding customer support with a GEICO auto insurance policy.
Car Insurance Explained
Understanding insurance coverages can be tricky. How much bodily injury coverage should you carry? What is uninsured motorist coverage? Learn about car insurance to get the right protection for you.
GEICO's Coverage Calculator
Car insurance can be confusing, and with different coverage options and deductible choices, you may not know where to start. Try our car insurance calculator to get personalized recommendations.
State Specific Insurance Information
Every state has different laws and insurance requirements. Moving? Looking for the minimum insurance requirements in your state? Check out our state car insurance guides.
For over 75 years, we've been working hard to give you outstanding customer service at an affordable price. How does your current car insurance provider compare? See all the benefits of switching to GEICO.
Car Insurance Discounts
Whether you're a student, a federal employee, or a member of the armed forces, GEICO has a car insurance discount for you. We offer a variety of discounts and premium reductions that you can apply to your online quote.
GEICO rewards safe driving by offering huge savings on your car insurance. With our Five-Year Accident-Free Good Driver discount, you could save up to 26% on most coverages offered. Start saving now - you've earned it.
And that's just the one of the many discounts GEICO offers. Check out all of our available discounts below to start saving on car insurance.
GEICO offers best-in-class service for car insurance.
GEICO is committed to providing outstanding customer service. If you have questions about your auto insurance quote or want to see what car insurance is right for you, we're here to help. Our licensed insurance agents are available here 24/7/365 to assist you online or by phone. You can also download the GEICO Mobile app to access your car insurance policy in the palm of your hand.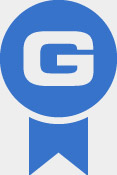 97% Customer Satisfaction
Big savings and 24/7 access to a licensed insurance agent. Become one of the satisfied.
Customer satisfaction based on an independent study conducted by Alan Newman Research, 2018.
Car Insurance Your Way
Pay your auto insurance bill, check your balance, get ID cards, file a claim, and more with GEICO Mobile. Need help? Use the app to access our virtual assistant, chat with an agent, or call us anytime.
Service that never sleeps.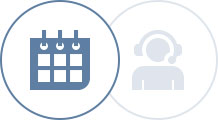 24/7/365
Anytime access to a licensed agent
GEICO Mobile is all you need when it comes to your policy. Pay your bill, check your balance, get digital insurance ID cards, and more with our award-winning app.
Convenient Claims And Repairs
Waiting is the worst. Report a claim anytime online, with our app, or over the phone. Plus, our Auto Repair Xpress® program is fast, convenient and the repairs will be guaranteed for as long as you own the vehicle.
Add Emergency Roadside Service coverage to your policy, and we'll be there when you need us. For as little as $14 a year per car, we can help with jump starts, labor to change a flat tire, towing, and more.
Some discounts, coverages, payment plans and features are not available in all states or companies.
The GEICO Mobile app and site received #1 rankings according to Dynatrace's 2018 Q1 Mobile Insurance Scorecard.