Mississippi Insurance Agent
Your GEICO Offices In Mississippi
Click the city below to find your insurance agent.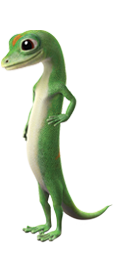 Your GEICO Insurance Agents in Mississippi deliver affordable insurance.
Mississippi is the birthplace of the blues, and your GEICO Insurance Agent delivers savings in green. Our agents could help you save money on Mississippi insurance for your car, motorcycle, boat, RV, ATV, home, and more—whether you live in the Delta region, in the capital city, or on the Gulf Coast.
Your GEICO Insurance Agents are ready to find you quality protection at affordable rates, with additional discounts for Military and federal personnel such as those from Camp Shelby, Stennis Space Center, Meridian NAS, and Columbus AFB. Members of many professional, medical, educational, and alumni organizations could also take advantage of special discounts.