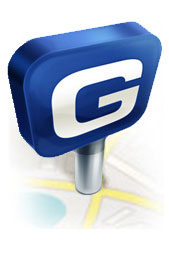 Meet Danny Soliman, your local GEICO insurance agent.
Hi! My name is Danny Soliman, and I have 5 years of experience in the insurance industry. I want my customers to have peace of mind knowing that they have the right insurance coverage. I believe if they trust me and my team, they'll trust in the insurance coverage that we help them choose.
If Arabic or Assyrian are your preferred languages, I have full-time staff available to assist you.
Learn about Danny Soliman, your GEICO insurance agent in Phoenix, Arizona.
If you're wondering how I got into insurance, here's my story: As a former athlete, I fell in love with how competitive the insurance industry can be and enjoy that I am in control of my own livelihood. Additionally, I've been living in Arizona for just about 20 years, and it's an honor to be helping my community.
As a former athlete, I love to stay active! Some of my favorites sports are basketball, golf, and tennis. I also enjoy going on hikes and doing other outdoor activities with my family. When I'm not playing a sport, you'll find me watching one! I'm a huge fan of the Arizona Cardinals and Phoenix Suns, as well as Grand Canyon University and Arizona Christian University athletic teams.
Danny Soliman understands more than just insurance in Phoenix.
Our expertise isn't limited to just car insurance. If you camp near Lake Pleasant, we can insure your home away from home — your RV! We can also help cover your boat or personal watercraft before you take it out on the water. Looking for more savings? We can help bundle your auto coverage with homeowners insurance through the GEICO Insurance Agency — so don't forget to ask us about GEICO's Multi-Policy Discount!
Danny Soliman and his team are involved in the Phoenix community.
My team and I enjoy going to events here in Phoenix — there's so much to do! You might see us at the Arizona State Fair, CCV Stars tournaments, or even the local high school football games.
Danny Soliman is here for you in Phoenix, Arizona!
Office Hours
Please call or email your local GEICO Office to learn more as office hours may vary.
Monday: 9:00 AM - 5:30 PM
Tuesday: 9:00 AM - 5:30 PM
Wednesday: 9:00 AM - 5:30 PM
Thursday: 9:00 AM - 5:30 PM
Friday: 9:00 AM - 6:00 PM
Saturday: Closed
Sunday: Closed