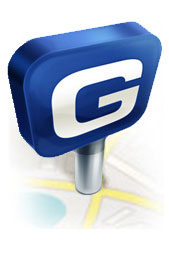 Meet Joshua Gille, your local GEICO insurance agent.
Hi! My name is Joshua Gille, and I've lived in Orange County for over 20 years. I have over 15 years of insurance experience, and I'm driven by my desire to help families protect their assets in a time of need, such as following an accident or loss.
If you prefer to do business in Arabic or Vietnamese, my office has bilingual associates available to help!
Learn about Joshua Gille, your GEICO insurance agent in Westminster, California.
I have a passion for helping people protect their assets and understand their insurance needs. I was originally an insurance agency trainer, so I understand the importance of properly explaining coverages to meet individual customer needs.
My wife and I have two dogs and a cat, and we're excited to welcome our first child. I was a lifeguard at Lake Mission Viejo, and I still enjoy swimming! I'm also a Los Angeles Angels of Anaheim fan, and as an alum of the University of California, Irvine, I still watch their sporting events, too.
Joshua Gille understands more than just insurance in Westminster, California.
Our office specializes in helping our policyholders save money on car insurance, and we can also help you find additional coverage. Are you stationed at the Joint Forces Training Base Los Alamitos? Let us know — you could get a special Military discount! We can also bundle your auto coverage with homeowners insurance through the GEICO Insurance Agency — so ask us how you could save!
Joshua Gille and his team are involved in the Westminster community.
My team and I look forward to attending many local events, but the OC Fair is our favorite. In my spare time, I work with the Salvation Army and Boys & Girls Club of Westminster, and I fundraise for Saddleback Community College. I am also involved with the Westminster Chamber of Commerce.
Joshua Gille is here for you in Westminster, California!
Office Hours
Please call or email your local GEICO Office to learn more as office hours may vary.
Monday: 9:00 AM - 6:00 PM
Tuesday: 9:00 AM - 6:00 PM
Wednesday: 9:00 AM - 6:00 PM
Thursday: 9:00 AM - 6:00 PM
Friday: 9:00 AM - 6:00 PM
Saturday: 10:00 AM - 3:00 PM
Sunday: Closed