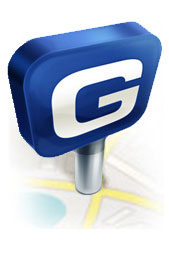 Patrick and his team can help you with insurance.
Hi, my name is Patrick Carter, and I have been serving the Ft. Walton Beach area as the GEICO Insurance Agent since 2008. Did you know GEICO offers a variety of discounts, including Good Student Discount for those students who maintain a B average or higher as well as a Defensive Drivers Discount for drivers over 50 who have completed a defensive driving course? We can help you save on more than just auto insurance including insurance for your motorcycle, boat, and RV.
With Eglin Air Force Base and Hurlburt Field nearby, this area has a large Military working population. We love helping Military members with their unique insurance needs.
Visit Patrick's Mary Esther office.
We are conveniently located in Mary Esther, across the street from the Santa Rosa Mall. We are happy to help you with all your insurance needs, so please stop in and say hello.
Office Hours
GEICO is here to help during the Coronavirus outbreak.
Please call or email your local GEICO Office to learn more as office hours may vary.
GEICO está aquí para ayudarte durante la expansión del coronavirus.
Debido a que el horario de atención puede variar, por favor, contacta a tu agente local de GEICO para recibir más información.
Monday: 9:00 AM - 5:00 PM
Tuesday: 9:00 AM - 5:00 PM
Wednesday: 9:00 AM - 5:00 PM
Thursday: 9:00 AM - 5:00 PM
Friday: 9:00 AM - 5:00 PM
Saturday: 10:00 AM - 1:00 PM
Sunday: Closed