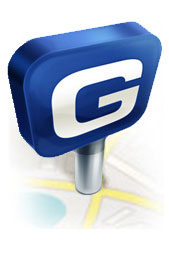 Meet John Fosdick, your local GEICO insurance agent.
Hi! My name is John Fosdick, and with over 5 years of experience, I look forward to helping the West Springfield community save on their insurance. I have staff fluent in Spanish and Polish available to assist you if one of those is your preferred language.
Learn about John Fosdick, your GEICO insurance agent in West Springfield, Massachusetts.
I spent the first 5 years of my career at a Boston-based online insurance broker. I hired and trained hundreds of licensed agents. We wrote personal lines policies for more than a dozen national carriers, in all 50 states. I was the top manager at the company during that time and led the company in sales while directly managing a team of 30 agents. I love to help people, and now more than ever, families are looking to save money and make complex financial decisions. My team is in a unique position to both educate and cover folks in our community. In my free time, I enjoy camping, golfing, hiking, reading, skiing, and traveling. I love getting away from the city and spending time outdoors. My twin brother and I have hiked and camped all over New England. I spend my weekends in the winter skiing in Vermont. I've traveled all over the world and have spent months living in England and Italy. I'm always reading at least a book or two, usually one for learning and one for fun. Currently I'm re-reading Catch-22 by Joseph Heller as well as reading Thinking Fast and Slow by economist Daniel Kahneman.
John Fosdick understands more than just insurance in West Springfield, Massachusetts.
My team is committed to helping our policyholders save money on car insurance, but our expertise doesn't stop there. Are you stationed at Westover Air Force Base? We may be able to offer you a special Military discount. Do you spend time on the Connecticut River? Ask us how we can help insure your boat or personal watercraft! If you camp at the Mount Tom State Reservation or Skinner State Park, let us help you insure your RV! We can also help bundle your auto coverage with homeowners insurance through the GEICO Insurance Agency—so don't forget to ask us about GEICO's Multi-Policy Discount.
John Fosdick and his team are involved in the West Springfield community.
My team and I love watching professional sports games. We're big fans of the New England Patriots, Boston Celtics, and the Springfield Thunderbirds (the local minor league hockey team). We also look forward to attending the Big E festival.
John Fosdick is here for you in West Springfield, Massachusetts!
Office Hours
Please call or email your local GEICO Office to learn more as office hours may vary.
Monday: 8:00 AM - 7:00 PM
Tuesday: 8:00 AM - 7:00 PM
Wednesday: 8:00 AM - 7:00 PM
Thursday: 8:00 AM - 7:00 PM
Friday: 8:00 AM - 7:00 PM
Saturday: 11:00 AM - 3:00 PM
Sunday: 11:00 AM - 3:00 PM